New Features That Are Changing The Landscape Of Online Messaging Applications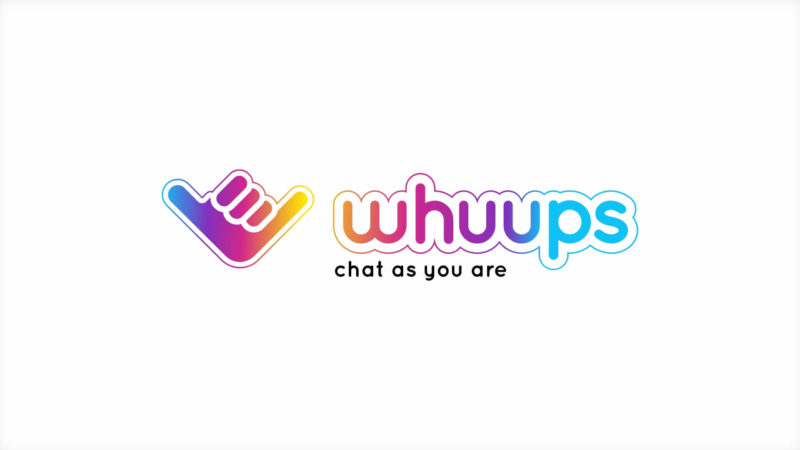 We spend most of our days online. But, unlike back in the day, we don't just browse the internet for fun – we also work and communicate with other people. That has led to some amazing developments in software and apps that we use on a daily basis. The apps that have transformed the most in recent years are undoubtedly messaging apps, which is exactly why we're here today. Today, we're going to talk to you about some new and exciting features that are transforming the landscape of regular messaging apps. Let's begin!
1. Easy Sign Up & Log In
Most of the apps that we use on a regular basis have some sort of sign up or log-in, and messaging apps are no exception to that rule. To begin using it, you need to set up an account, or log into an existing one, create your profile and only then can you begin using it.
Up until recently, if you wanted to log in to any app, whether that was email, Facebook or even a game, you had to create an email address, enter all kinds of details, type in your password, re-type your password just to make sure you didn't make any mistakes, click sign up or sign in, and wait for the authentication email to reach you, only so that you can click on another link before you can start using the app. That was a big drag, wasn't it?
Fortunately, those days are almost behind us. Nowadays, most apps are connected with Facebook or Google, so the only thing you have to do is just sign in using an already existing profile. Something as simple as this has made signing up and logging in at least 100 times faster, and we couldn't be happier.
2. Create Events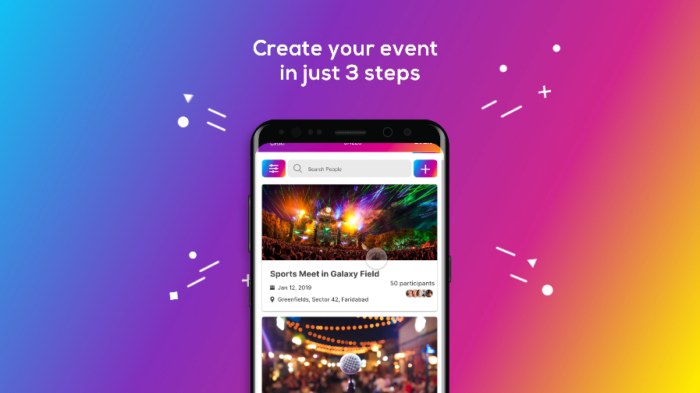 Creating events has been a thing for about as long as Facebook exists, but in some ways, it felt like Facebook was the sole owner of that feature. Nowhere else could you create an event and call up your friends and family to attend it, and that was a problem. Some people don't even use Facebook, or they use it only to log in to other apps. Either way, events aren't in the picture. Well, no more.
Nowadays, you don't need Facebook to create an event and invite all your friends and family to come. As of recently, that can also be done via a messaging app called Whuups. This app not only allows you to talk to your friends and family, but to also really connect with each other through organizing and creating real-life or online events.
3. Create A Talk
You might think to yourself – what are these guys talking about? Couldn't we always talk to our friends through a messaging app? Isn't that exactly what they're for? Well, yes, you're right, we could always do that, but that's not what we're talking about.
Creating a talk doesn't mean starting a chat with your buddy or sending your mom a picture of your lunch so that she doesn't worry whether you've eaten today or not. Creating a talk means creating a thread or a post, with a specific topic in mind. If this feels familiar, it's because it is – it's nothing new. However, you couldn't do this on a messaging app up until recently. Once again, you had to rely on Facebook to do this. Fortunately, you don't have to anymore because this app is bringing you this feature through their messaging app.
4. Dark Mode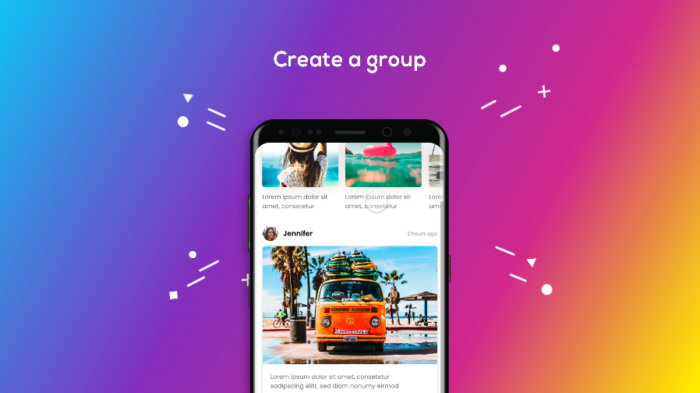 Let's take a break from communication features, and let's talk about design. If you were to ask us, why did we have to wait decades only to be able to change the background of our apps to black instead of white, we couldn't really tell you. It baffles us, honestly.
Luckily, the days of staring into a bright white screen are over, and almost every app nowadays has a dedicated dark mode. Not only does this make it easier for us to keep looking at the screen without straining our eyes, but dark modes also save battery.
5. Cloud Storage & Backup
Most people change their phones once every year or two. Whether that's too frequently or not is a discussion for another place and time, so we won't get into that, but what we will get into is not losing your precious data when switching phones. Even if you stay in the same eco-system, meaning you upgrade from an iPhone 11 to an iPhone 13, you're still going to have to set everything up once again, and unless you've backed up your data to the cloud – you're going to lose all of it.
And, we're not only talking about pictures and videos – we're talking chat history, too. Well, app developers have caught on to that, and they've made it possible for you to back up your contacts, chat history, shared media and so on to the cloud. While this doesn't seem like much for a large number of people, to those that like to re-read old conversations – this feature is long-awaited.
6. Create A Flow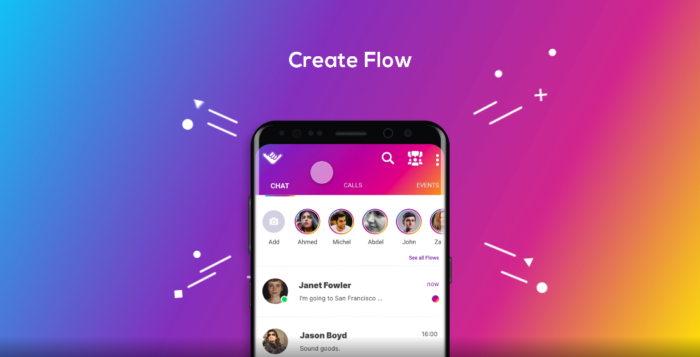 Instagram stories are arguably more popular than regular posts these days. Some people even share dozen of them a day, and while some may find that annoying, some would enjoy having this feature in every other app. Well, don't we have great news for those guys.
Once again, Whuups comes to the rescue by implementing a feature called Flow. As you could imagine, Flow is quite similar to a story, with the only difference being that it is integrating into a messaging app, not a social media app. That also means that only people you regularly talk to will be privileged to see your Flows, comment on them and so on. It's sort of like Close friends stories, only a tad better.
Conclusion
Now, we could've talked about encryption, data privacy and security, but honestly – nobody cares about those features. And even if they do – that's not exactly a feature anyone would be excited about. On the other hand, flows, dark mode and events are exciting and fun, which is why we decided to talk about those.
---
Source :
https://www.jamesallenonf1.com/companies-crucial-players-in-messaging-market/