Whuups Redefines Social Networking With New Messaging App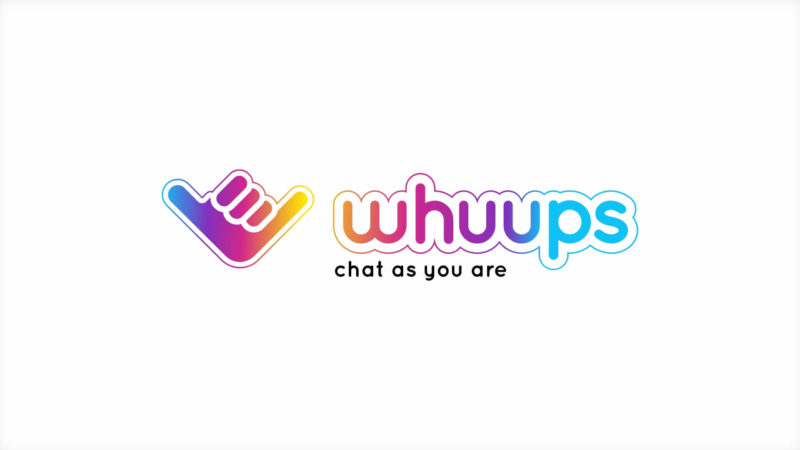 Whuups, the company that is revolutionizing how the world communicates, has announced that its new messaging app is best suited for people with big dreams who aren't satisfied with average experiences or the status quo and want to squeeze more out of every moment of life.
Describing itself as a movement, Whuups promises that the messaging app packs some amazingly unique features that set it apart from other social messaging tools.
The Whuups app lets users decide what language they would have the messenger displayed in by offering a list of 60 different language options for them to choose.
It also packs an inbuilt translator to facilitate smoother conversations between people of different cultures by allowing in-chat translation.
The community focussed app allows users to create new events or join existing ones by simply filling out a description form and sharing it with their friends, as well as hosting or listening to talks by other members.
All these in addition to already familiar features like creating and joining groups, setting and editing profile images and bio, as well changing in-chat wallpapers and many more.
Founded in April 2020 by Gailord Bovrisse, a French-born citizen, Whuups describes its platform as more than just a messaging app, but a unique tool with which people can create a world of their own, connect without barriers and share their views and experiences instantly.
"Whuups opens the door to a world of endless possibilities. Where you can create communities, …chat, call, participate, share ideas. Create events, big or small. Be entertained, be a critic, a curator, a maker… Create the next big thing. Create culture. Invite family, friends, colleagues, new connections… Whuups is YOUR world to shape and own. No borders, no language barriers, no limits."
The innovative messaging   app   is   currently   available   for   download   on both Google and Apple play stores. And users can also find an FAQ page on Whuup's website with short videos detailing how every feature works.
Plans for a Web and Desktop app are already in the works with aim for a December 2021 launch, which will further expand the Whuups features and functionalities before the year is over.
"We believe in the power of community, and we're constantly listening to what our users have to say – tweaking and improving on our product and service to make sure Whuups is not just your average instant messaging app. Sure, it does what other apps do, but we dial it up about 10 notches. Whuups is a place for unlimited groups of friends to share experiences all at once, a place where language barriers are broken
down with a single touch, so different communities can connect and new cultures are created. It's a place where ideas become a reality. It's a powerful entertainment network boasting." – Founder & CEO, Gailord Bovrisse.
For more information, please contact below.
Media Contact
Company Name: Whuups Inc.
Contact Person: Gailord Bovrisse
Email: Send Email
Country: United States
Website: https://whuups.com